Haier Biomedical Cooperates with the McGill University Health Center
The McGill University Health Centre is one of the largest and most advanced medical institutions in North America renowned for its integration of treatment, research, and education. It encompasses several esteemed medical facilities, including the Montreal General Hospital, Royal Victoria Hospital, Children's Hospital, Cancer Research Institute, Heart Research Institute, and Lachine Hospital, and has established fruitful partnerships with hospitals in 51 countries worldwide.
Haier Biomedical, an ecological brand of life science and medical innovation digital scenario, successfully secured the contract for the McGill University Health Center, owing to its core strengths, which include a user-centric service philosophy and a commitment to delivering excellent product quality. 30 units of NSF Biological Safety Cabinets, valued at approximately USD $400,000, were delivered within a short period of time, based on the immediate need of the health center. The delivery not only met the stringent quality standards but also ensured the promised quantity was fulfilled.
However, the path to success is not without obstacles. Haier Biomedical's competitors for this project are leading international companies with exceptional capabilities, and the client has exceedingly high expectations for delivery, quality, and service. In response, Haier Biomedical, in collaboration with local partners, placed emphasis on user demands, and is fully committed to offer not only one-stop product services, but addresses issues from warehousing to logistics, installation, and training, but also leverage their past successful experiences to showcase the company's strength. This approach has earned itself acceptance and recognition from the client, further solidifying their trust in Haier Biomedical and its products in the North American market.
This project also serves as an opportunity for Haier Biomedical to expand into international markets, facilitating the company's localization and construction in Canada, enhancing its consumer insight capability and responsiveness to user needs, and laying a solid foundation for future local services.
The continuous development of science and technology, coupled with the growing emphasis on safety awareness among the public, has led to a surge in usage of Biological Safety Cabinets across hospitals, research institutes, laboratories, and other similar establishments. Haier Biomedical excels in the research and development and innovation of Biological Safety Cabinets, catering to various sectors such as pharmaceuticals, medical, and healthcare, as well as scientific research laboratories. Haier Biomedical Biological Safety Cabinets are distinguished from their competitors by six advantages and features; these include intelligent constant air velocity technology, a safety cabinet interlock function, a filter life cycle alarm, a one-click UV lamp time reservation, an intelligent green energy-saving mode, and airflow blocking safety technology for personnel safety.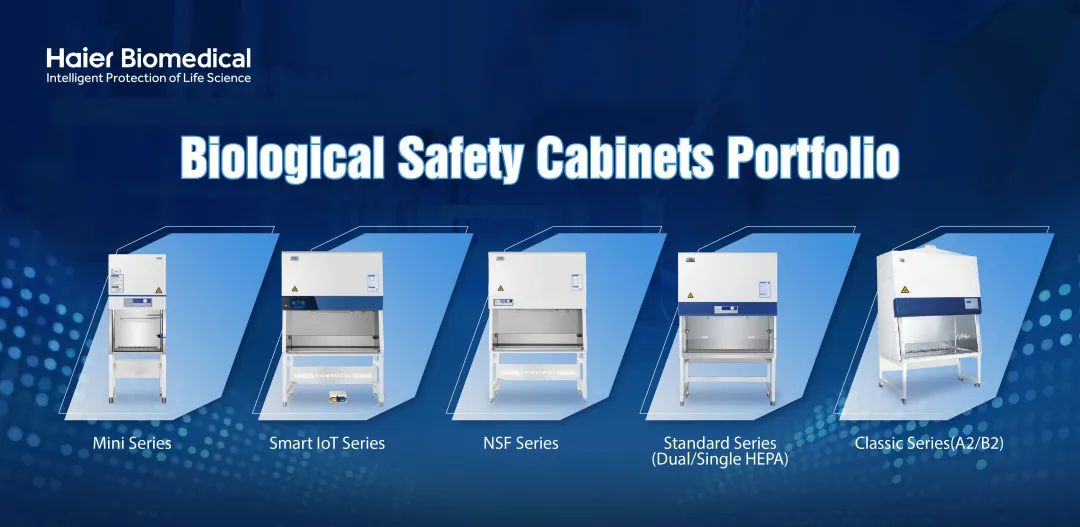 At Present, all 30 Biological Safety Cabinets are performing as expected, receiving high recognition from the McGill University Health Center. Haier Biomedical's success in the international market is, once again, exemplified by the strong performance of its Biological Safety Cabinets, which has bolstered it to being one of the healthcare suppliers for top universities worldwide. In the future, the company will continue to commit to prioritizing user experience and driving global innovation, aiming to expand its product portfolio and explore new scenarios, ultimately establishing itself as the international leader in the biosafety science and technology industry.