Platelet Incubator with Agitator
This incubator includes an integrated platelet agitator and is designed to create the optimal storage environment of platelets after collection. Suitable for hospitals, blood  stations and research applications.
Product Features
Multiple Alarms
Multiple alarms including high and low temperature alarm,  power failure alarm, sensor failure alarm, door ajar alarm,  low battery alarm, abnormal alarm of oscillating motor,  remote alarm ensures maximum safety
Reliable Oscillation
The agitator mechanism is equipped with an alarm and  calibration device to ensure platelet quality
Low Noise
Semiconductor and EBM oscillating motor provide a quiet  working environment
Energy Saving
Semiconductor temperature control technology, PID  algorithm adjustment, energy saving 30% than the  traditional compressor
Superior Insulation Performance
60mm thickened foam layer. In the event of a power failure  within a 25°C ambient and an empty load, the warm up time  from 22°C to 24°C in the center of the chamber is more than  4 hours
Precise Temperature Control
Semiconductor temperature control, internal temperature  is maintained at 22°C±1°C
Ultraviolet Disinfection
The UV disinfection function helps maintain a sterile  environment
Specifications
| | | | | | |
| --- | --- | --- | --- | --- | --- |
| Model | Effective Capacity (L) | Tray | Power Supply (V/Hz) | Exterior Dimensions (mm) | Net Weight (kg) |
| HXZ-149 | 149 | 9 | 220/50/60 | 625*795*1050 | 114 |
| HXZ-1369 | 1369 | 18 | 220/50/60 | 1545*915*1945 | 345 |
Resources
Blood Bank Refrigerator
EMC Certificate
EMC Certificate
Safety Certificate
Safety Certificate-2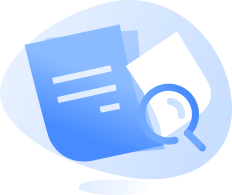 There is no information available, please submit your request or contact us to get more details.