Unattended Self-Service Blood Distribution Refrigerator
Self-service blood distribution for blood transfusion departments
After blood cross matching is completed for the blood bags, specified blood collection permissions will be allocated to the different blood using departments to achieve self-help blood distribution; self-help blood collection at night can save labor cost and improve efficiency.
Mobile blood storage points set up by blood stations
The refrigerators may be used as mobile blood storage points in hospitals to guarantee the applications of emergency blood use, achieve zero waiting for blood use, and guarantee the timely blood use of patients.
Product Features
Electronic Checking and Bar Code Management
●Blood bag warehouse-in and warehouse-out management can be achieved by scanning the blood donation codes and the product codes on the bags.
●The system can take the specified blood bags for the work staff accurately after identifying the operators and checking the blood bags to be error-free.
Safe and Reliable, Making Blood Collection Process Traceable
● Equipped with fingerprint module and NFC card punching module, providing dual permission modes to open the electromagnetic lock;
● Each drawer is equipped with an independent electronic lock to ensure that only the unique and correct blood bag can be taken out in each blood collection operation;
● The camera module can take photos of the operators automatically and transmit them to the platform to achieve operation information traceability.
Ergonomic Design
● Smart dual screen setting realizes simple and intuitive LCD screen display and better user-machine interactions.
● Upon checking of the warehouse-out blood bag's information, self-help printing of Blood Collection Sheet for Clinical Blood Transfusion and Blood Distribution Record Sheet is available.
User-machine Interaction, Making Management Visual
● The intelligent blood management system can display the blood donation codes, product codes, blood types, blood quantities, expiry dates and other information of the stored blood bags in real time, realizing one-key query of the stock blood information.
● It can clearly show the storage location of the blood bag with the closest expiry date and follow the first-in-first-out management practices.
Real-time Control of Freezer Temperature
Double temperature control composed of 6 high precision sensors and mechanical thermostat against low temperature makes control more accurate and maintains the refrigerator temperature constant at 4±1oC.
Specifications
| | | |
| --- | --- | --- |
| Model | Power Supply (V/Hz) | Blood bag volume (400ml blood bag) |
| HXC-629ZZ | 220~240/50;220~240/60 | 72; |
Resources
Blood Bank Refrigerator
Unattended Self-service Blood Distribution Refrigerator
Unattended Self-Service Blood Distribution Refrigerator
CE Certificate HXC-629ZZ
EMC Test Report HXC-629ZZ
Safety Test Report HXC-629ZZ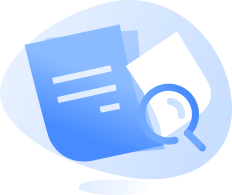 There is no information available, please submit your request or contact us to get more details.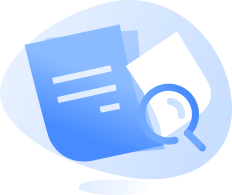 There is no information available, please submit your request or contact us to get more details.