Constant Climate Dry Chamber
The CO2 incubator is the most important piece of equipment for biosafety laboratory R&D. The Haier Biomedical CO2 incubator uses professional and superior technology to provide reliable conditions for frontline medical staff to carry out epidemiological and translational research, and to create a stable cell and virus culture environment for researchers.
*Efficient microbial filter
*Active airflow control technology, to ensure stability and homogeneity
*Door heating function, eliminates microbial contamination
*180℃ dry heat sterilization technology, providing a contamination-free environment
Fast and stable drying
High temperature dry heat sterilization
Product Features
Precise High Temperature Control
Superior preheating technology with an innovative air duct structure
Operation Mode
Four operation modes for multiple temperature requirements
Safe and Stable
Multiple safety protection features
Intelligent IoT (Optional)
7-inch Smart LCD touchscreen; Mobile APP monitors the status of the dry chamber and issues abnormal alarms in real time
Specifications
HZS-60
Product Series:Natural convection; Shelves(Standard/Maximum):2/9; Capacity:60L; Temperature Setting Range (ºC ):RT+10~230ºC
HFS-160
Product Series:Forced convection; Shelves(Standard/Maximum):2/15; Capacity:160L; Temperature Setting Range (ºC ):RT+5~250ºC
Resources
Safety Test Report HZS-60
Safety Certificate HZS-60
EMC Test Report HZS-60
EMC Certificate HZS-60
Safety Test Report HFS-160
Safety Certificate HFS-160
EMC Test Report HFS-160
EMC Certificate HFS-160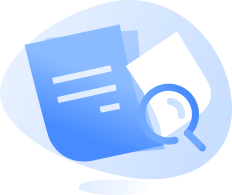 There is no information available, please submit your request or contact us to get more details.