Medical Waste Disposal Workstation YFXDG200
The medical waste treatment workstation is based on microwave disinfection, steam as a supplement to microorganisms undifferentiated disinfection. It can realize a series of operations from waste input, crushing, disinfection, pumping and discharging, etc. The treated waste can directly enter the domestic waste for power generation or burial. The device is reserved for IoT big data interface, which is convenient for users to read data remotely and understand the real-time status of machine operation.
Product Features
Centimetric pulverization
•The use of imported high-strength, highly wear-resistant blades
•Crushing particle size up to 2cM
High efficiency
• Adopt microwave + high temperature steam double action 
• The killing rate of microorganisms such as spores can reach log6
Safe and Non-polluting
• Disinfection process without harmful gases and wastewater generation microwave
• Real-time monitoring of leaks in the sterilization uni
Automatization
• 
PLC touch control system, one button operation
• Can be done by only one person
Faulty alarm
• At the same time with sound and light alarm
• Abnormal alarm and stop protection
Mobile Internet of Things
  • Reserved GPS+GDS positioning, double guarantee sterilization
  • Full process display, data collection
Specifications
| | | | | |
| --- | --- | --- | --- | --- |
| Model | Voltage (V) | Dimensions | Rating | Net Weight |
| YFXDG200 | 380V/50 | 2240 x 1640 x 1460(1080)mm | 14KW | <1t |
Resources
Medical Waste Disposal Workstation YFXDG200 Product Brochure
YFXDG200 Flyer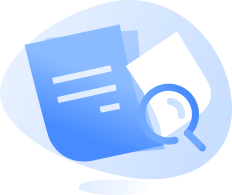 There is no information available, please submit your request or contact us to get more details.
YFXDG200 CE Certificate
Medical Waste Disposal Workstation YFXDG200 Product Image